We hope you find the following information useful. If you have any questions or comments, please email rachel.carr@york.gov.uk
Welcome to the new school year and to the start of your child's journey at Lord Deramore's Primary School. We believe this is a very exciting time for you and your child as they 'Strive to be the best they can be.'
We have reached the end of the first week in school and the children have been absolutely fantastic. They have come into school, completed routines and enjoyed exploring their new environment. Over the coming weeks they will get to know some more routines including lunchtimes, PE lessons and Forest Schools. If you are ever unsure about what a particular routine is or have any other question, please do not hesitate to ask us. You can catch us at the start or end of the day and we are all more than happy to help.
Over the next few weeks we will be focussing on settling the children into school, helping them get used to the new routines and learning about the rules we have to help them stay safe and happy.
Baseline Assessment
We are enjoying getting to know the children and through baseline, we will be assessing what they know and what they can do in various areas. This will be carried out over the next few weeks and is done through observing, talking to and interacting with the children in the activities they have chosen to do. We will be using the Tapestry online learning journey to record the photographs and observations of the children. There may be something your child particularly enjoys doing at home or something they can do really well – we would love to hear about that and any information about your child that will help us to build an accurate picture of them at the start of their primary education. Please talk to us about anything that you think would be useful for us to know.
The next few weeks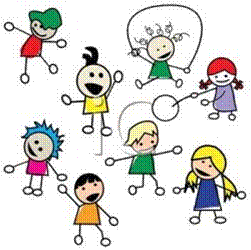 In the coming weeks we will introduce some new activities to the children:
PE – on Tuesdays from 12th September. For the first few weeks, the children should come to school in their PE kit (shorts, t-shirt and jumper). We will send PE bags home on Monday afternoons so that children can come ready for PE. They will need to bring their uniform to change back into after PE. The PE kit will then remain in school to be used as spare clothing. We will let you know when we would like the children to begin changing into their PE kit when they arrive at school.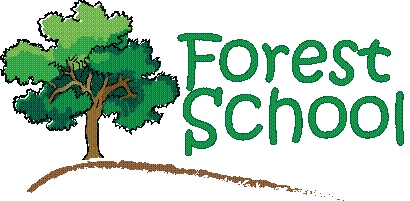 Forest School – on Thursday mornings from 14th September. Your child should come to school dressed for a morning in the forest – waterproof trousers, coat and wellies. They should wear their usual school uniform underneath and bring their school shoes to change into later.
We will also introduce library sessions and technology lessons using the school laptops when we feel the children are ready.
Next week the children will stay all day. The door will be open between 8.40 and 8.50 but we will continue our flexible start, allowing you to arrive by 9.45 if necessary. You are welcome to stay with your child until you feel they are settled at an activity. If your child is staying for a packed lunch, please put their lunch box on the trolley by the hall, in the playground at the start of the day and collect it from there at home time. Follow this link for the Autumn Term Menu. It can also be found on the school website in the Parents/Carers section, under Meals & Snacks.
From Monday 18th September, we will be operating our normal school hours. The door will be opened at 8.40 and will remain open until 8.50. If you arrive after 9.00 you will need to take your child to the front office and they will be marked late in the register.
Uniform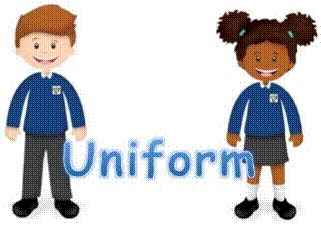 It is lovely to see the children looking so smart in their school uniform. Please make sure that all their uniform, shoes, coats, bags, book bags and water bottles are clearly labelled with their name. PE kit should also be named and put in a named bag on their peg. It will remain in school (apart from Mondays) until half term unless we feel it needs to be washed. It will be used for spare clothing when necessary as well as for PE. Wellies may also be kept at school. On forest school days, it works well if the children come to school ready to spend a morning in the forest. Please check the weather forecast for that morning so that your child is dressed appropriately. We will send forest school clothes home at the end of the day so that they can be cleaned and dried ready for the following week. A plastic carrier bag is the best thing to carry home wet and muddy forest clothes. Please remember to write your child's name on it.
Planners and Reading Books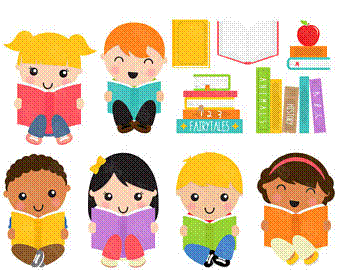 Week beginning 11th September we will be giving each child their own planner and a reading book to share at home. At this stage, most children will bring home a picture book. Please share the book with your child at home and talk about the pictures, make stories up to go with the pictures and model what a story might say. We will change reading books twice a week. There will be no set day for changing books. Children will choose a book in small groups with one of the adults in the classroom. We will briefly look at the book together before they bring it home. As we introduce phonics sessions and begin to learn letter sounds and how to blend, children will bring home worded books. Please note that children develop these skills at different times and at different rates and so will progress through the different books at different times.
The planner is used for recording the books you share with your child. Please write the title of the book and a comment about how your child enjoyed the book. We will write in the planner if we read with your child during the day.
There will be a meeting for all parents about how we teach children to read and how you can help them at home on Wednesday 20th September from 9-10 in the school hall. In addition to the meeting, there will be a bookmark attached to the planner with some hints about how you can help your child. Please use the bookmarks to mark the current week in the planner. If you have any questions about how we teach reading or about your child's reading, please come and see us.
The planner is also used for communication between home and school. If there is anything we need to inform you of, we will either tell you verbally or write a note in your child's planner. If there is anything you need to inform us of, for example, if your child is going home with someone else, you should write a note in the planner and give it to us in the morning. (We do not have time to check everyone's planner every day, so it is important that you hand the planner to us if there is a note in it.) Please check your child's planner each evening and make sure it comes to school every day along with their reading book. Please do not carry water bottles in the book bags as they have a tendency to leak and ruin reading books and planners.
Other things to remember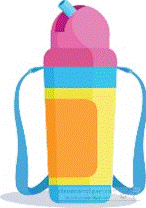 Please send your child with a water bottle with plain water in each day. We will provide a fruit snack in the morning and in the afternoon. If your child is under 5, they will be offered a drink of milk. Once your child is 5, you will need to arrange this through the Cool Milk scheme if you wish your child to continue to have it. (Please register at http://www.coolmilk.com/ a week before your child's 5th birthday).
Communication
We operate a paperless system at school, so all letters will be sent to your email address via Parentpay – our payment and email system. If a letter requires a response, we will send a paper copy home. A letter is being sent out this week with details of how to activate your Parentpay account. Please ask if you need more help or information about this.
Each week there will also be information about what we are doing in class and what you can do at home to help. This information will be sent via Parentpay.
Homework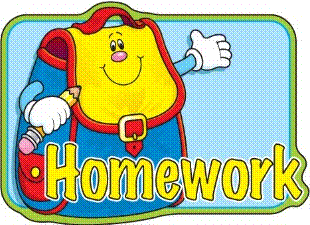 Throughout school we send out a half termly homework menu. There are a number of different activities on the menu for you to do with your child. The activities are mostly practical and support the learning we are doing in the classroom. There is no need to hand anything in but if your child wishes to share something they have done, they can. We would also expect children to read their reading book with an adult several times a week.
Learning Journeys
In Early Years we observe and interact with the children in their chosen activities. We record some of these activities in their 'Online Learning Journeys' (Tapestry). Thank you for returning your forms for Tapestry so that we can provide you with a login for the system. This login will allow you to see the observations, photographs and videos we record. It also allows you to comment on these observations and add your own observations. Over the year we will build a learning journey together for your child. We will send your login details in the coming weeks.
Observations
Once we have got to know your children, we will introduce focus observations. Each week we will do in-depth observations of three children. You will be informed at the beginning of the week that we observe your child. The following week, there will be an opportunity to come in and talk to us about your child's learning. Over the year, each child will have two focus observation weeks.
Learning in the Early Years Classroom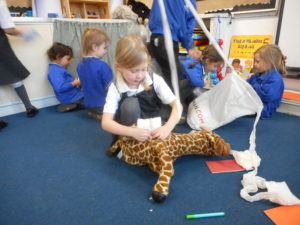 We believe that young children learn best through play and through following their own interests. This is reflected in our Early Years learning Environment where teaching and learning is done through play. The Early Years Team play and interact with the children for the majority of the time. We help children practise and consolidate what they already know and help them learn new skills and knowledge, within the context of the activities they choose to do. We encourage reading, writing and maths in all these areas.
In the Early Years curriculum there are 7 areas of learning: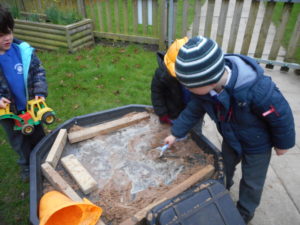 3 Prime areas: Personal, Social and Emotional Development, Physical Development and Communication and Language.
4 Specific areas: Literacy, Mathematics, Knowledge of the World and Expressive Arts and Design.
Underpinning all these are the Characteristics of Effective Learning: Playing and Exploring, Active Learning and Creating and Thinking Critically.
If you have any questions or comments about your child's progress or something we do, please speak to one of the team, write a note in the planner or email rachel.carr@york.gov.uk
Remember you can also keep up to date with what is happening in school on Facebook and Twitter.
Useful Information
Phonics & Reading in Foundation Stage
Early Years Curriculum & Assessment