We hope you find the following information useful. If you have any questions or comments, please email rachel.carr@york.gov.uk
Welcome back to the second half of the Autumn Term. The children have well and truly settled in to school and are much more familiar with routines and expectations. We have really enjoyed getting to know them and finding out what they enjoy, what they can do and what they know.
At the end of this week, we will be visiting Fulford Library to borrow a book and collect our free Book Trust book. If you haven't paid or sent in a form for a library card, please do so this week. If your child has a library card, please bring it on Friday.
We look forward to another successful half term in Early Years, as always, if you have any comments or questions, please speak to a member of staff.
Observations
We have already started our focus observations of three children per week and these will continue this half term. Just after Christmas, everyone will have been a focus child and you will have had a meeting with one of the teachers to discuss how your child is doing. After this, we will begin the cycle of observations again.
We are also pleased to see to so many people accessing the Tapestry Online Learning Journey, looking at the observations we have made and adding their own. Evidence from home can be included in our end of year observations, so any information about what your child does away from school is highly valuable.
Routines
This half term, routines will continue as before. The door opens in the morning at 8.40 with school officially starting at 8.50. We will shut the door at 8.55am. If you arrive after this time, please enter school via the office.
We will continue to start sending the children home at 3.10pm while the outside of school is being completed.
Uniform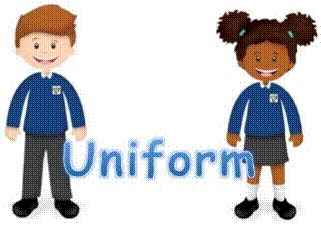 It is lovely to see the children looking so smart in their school uniform. Please make sure that all their uniform, shoes, coats, bags, book bags and water bottles are clearly labelled with their name. PE kit should also be named and put in a named bag on their peg. It will be used for spare clothing when necessary as well as for PE. Wellies may also be kept at school.
You may have noticed our growing collection of lost property items. All of these are un-named. Please take the time to check uniform, PE kit, forest school clothes, coats and wellies to ensure everything is named. If you find you have anything at home that does not belong to your child, please bring it back to school so we can reunite it with its owner.
Planners and Reading Books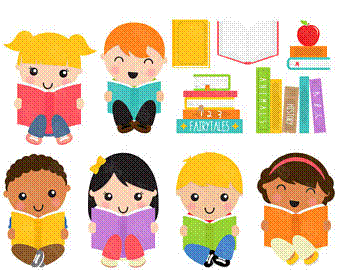 Please send the reading book and planner to school EVERY day. We read with a group each day as well as changing books. These days can change from week to week, so it is important to always have it in school. Please read with your child regularly. We know they can be very tired at the end of a full day at school, so we do not expect you to read a whole book every day – little and often is best.
The planner is also used for communication between home and school. If there is anything we need to inform you of, we will either tell you verbally or write a note in your child's planner. If there is anything you need to inform us of, for example, if your child is going home with someone else, you should write a note in the planner and give it to us in the morning. (We do not have time to check everyone's planner every day, so it is important that you hand the planner to us if there is a note in it.) Please check your child's planner each evening and make sure it comes to school every day along with their reading book. Please do not carry water bottles in the book bags as they have a tendency to leak and ruin reading books and planners.
PE & Forest Schools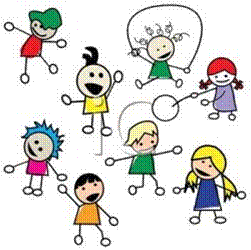 PE will continue to be on Tuesday mornings. Please send children in their PE kit with trainers or plimsolls. Please send uniform with your child to change into after PE.
Forest schools will continue to be on a Thursday morning. As the weather will be getting colder and wetter, please ensure your child comes to school in appropriate clothing and footwear – remember gloves and extra socks to wear with wellies. Layers are especially useful at this time of year for ensuring your child stays warm. We will do forest schools, whatever the weather, unless it is dangerous. Our motto is "There is no such thing as inappropriate weather, just inappropriate clothing!"
Communication
We operate a paperless system at school, so all letters will be sent to your email address via Parentpay – our payment and email system. If a letter requires a response, we will send a paper copy home. A letter is being sent out this week with details of how to activate your Parentpay account. Please ask if you need more help or information about this.
Each week there will also be information about what we are doing in class and what you can do at home to help. This information will be sent via Parentpay.
Homework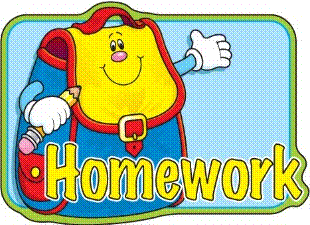 Throughout school we send out a half termly homework menu. There are a number of different activities on the menu for you to do with your child. The activities are mostly practical and support the learning we are doing in the classroom. There is no need to hand anything in but if your child wishes to share something they have done, they can. We would also expect children to read their reading book with an adult several times a week.
Learning
We will continue to follow the children's interests and teach through play. We will also continue our whole class sessions of phonics where we will develop phonological awareness (the ability to hear sounds and rhymes) through singing nursery rhymes and playing games like I spy. We will also teach some more letters and the sounds they make and practise blending (putting the sounds together c-a-t, cat) and segmenting (splitting a word into sounds – dog, d-o-g)
In our maths lessons, we will explore numbers, count, read and order number to 20. We will use our Numicon pieces to investigate number patterns and explore simple addition and subtraction. We will also explore shapes and measuring.
We also focus on a story and base some activities on it. We help the children learn the story by making a story map of pictures and assigning actions to help remember the words. This is called 'Talk 4 writing'. We will be basing this half term's activities on the Christmas story. Before this we will spend a couple of weeks learning about the story of 'Little Red Riding Hood'.
Christmas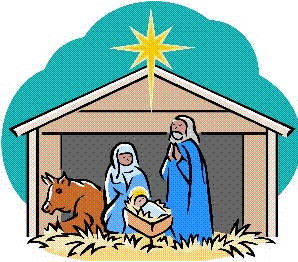 It won't be long before we begin preparing for the Early Years and Key Stage One performance. We will soon begin to learn the songs and will then begin to allocate parts. You will be sent information about what part your child has in the performance and the costume they will need. The performances will be on Tuesday 12th and Wednesday 13th December at 2pm. More details will be sent out nearer the time.
Learning in the Early Years Classroom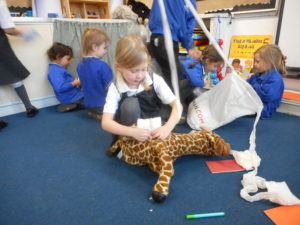 We believe that young children learn best through play and through following their own interests. This is reflected in our Early Years learning Environment where teaching and learning is done through play. The Early Years Team play and interact with the children for the majority of the time. We help children practise and consolidate what they already know and help them learn new skills and knowledge, within the context of the activities they choose to do. We encourage reading, writing and maths in all these areas.
In the Early Years curriculum there are 7 areas of learning: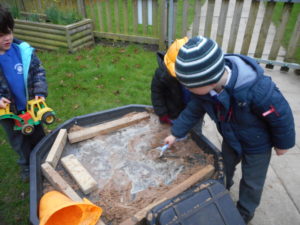 3 Prime areas: Personal, Social and Emotional Development, Physical Development and Communication and Language.
4 Specific areas: Literacy, Mathematics, Knowledge of the World and Expressive Arts and Design.
Underpinning all these are the Characteristics of Effective Learning: Playing and Exploring, Active Learning and Creating and Thinking Critically.
If you have any questions or comments about your child's progress or something we do, please speak to one of the team, write a note in the planner or email rachel.carr@york.gov.uk
Remember you can also keep up to date with what is happening in school on Facebook and Twitter.
Useful Information
Phonics & Reading in Foundation Stage
Early Years Curriculum & Assessment