We hope you find the following information useful. If you have any questions or comments, please email mark2.richards@york.gov.uk
It is the time of year when our Year 6 pupils make their applications to Secondary School for next September. The deadline for applications is 31st October. Click here for more information.
Autumn Term
Welcome to a new school year in Years 5 and 6. We hope you all had a lovely summer and that the children are prepared for new challenges and some fun. At the beginning of each term we like to remind you of school routines and keep you informed of any changes. We also welcome Mr Sharpe to our team and look forward to getting to know him as the term moves on.
The Curriculum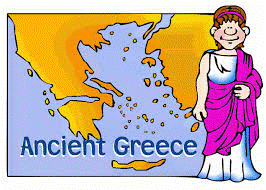 Our geography and history topic this term is Greece. We will focus on 'The Ancient Greeks' and their legacy, as well as the geography of the country. Art and DT will be linked to our topic and we will be designing and making Greek masks amongst other projects. In ICT Year 6 will creating spreadsheets and handling data and e-safety. Year 5 will be focusing on e-safety. In science, we will learn about properties and changes of materials before moving onto Forces. In RE we will be studying what different religions say about when life gets hard.
'Folly!'
This term Year 5&6 will also be taking part in the 'Folly' project in conjunction with the National Trust and Native Architects. Please follow the link for more details and look out for updates throughout the term. National Trust 'Folly' Project.
Curriculum Overview Autumn 2017
English and maths are core subjects which are tested at Year 2 and Year 6. Use the following links to find out more.
Progression Booklets
The Primary National Curriculum
English in the National Curriculum – Spelling
English in the National Curriculum – Vocabulary, Grammar & Punctuation
Information on KS1 & KS2 SATs 2016
Robinwood and Welcome Meetings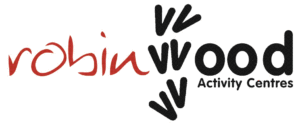 Year 6 residential visit to Robinwood 2nd – 4th October: there will be a meeting on Tuesday 12th September at 3:30pm to discuss final arrangements. We will also be providing further information about national testing and assessment for Year 6 on Monday 18th September at 2:30pm. A meeting for Year 5 will take place on Friday 15th September at 2:30pm.
Reading
All children have a Reading Journal and we would be grateful if you could date whenever your child reads with you and note how they are getting on with their books. Please remember that it is more important that a child understands and enjoys the book rather than ensuring they get to the end of the story quickly – little and often can often be more successful.
Homework
We thank all parents/carers for their support in ensuring homework is completed and handed in on time. Children make the most progress at school when they feel the school and their families are working together. All homework will be relevant to work in school and the children will always receive feedback.
Monday: All children will receive a list of spellings to practise and learn at home ready for a test on Friday. Please sign their spelling homework and enable them to bring their book into school on Fridays.
Wednesday: Maths homework to be handed in on the following Monday. This may be in books, sheets, a task or Mathletics.
Wednesday: : Learning Journals are for more open ended and independent homework. This will usually be based on science or geography/history. The children will choose from the Homework Menu and produce one task per week. We encourage the children to be proactive, independent and creative in their ideas and presentation.
This is in addition to reading, which we expect the children to do for a short time every night – please check your child's reading journal regularly.
Tables and mental maths activities are also very important, so practice at home is really beneficial.
PE
Years 5&6 PE is on a Tuesday and Friday.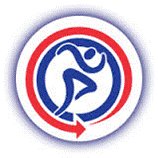 Both classes will have the opportunity to work with a PE Specialist from Total Sports who will be providing games for this year. Mr Holmes is an experienced and well-regarded sports coach who will be teaching games on a Tuesday. He will be starting with football. Mr Richards and Mr Sharpe will be teaching gymnastics and dance on a Friday.
PE may be indoors or outdoors and we expect children to have their full kit, as detailed in their planner, throughout the week. Please make sure all kit is named, thank you.
And finally…
If you wish to see us about any aspect of your child's life in school, please pop in at the end of the school day, make an appointment via the planner or send an email to: mark2.richards@york.gov.uk
Please note there will be a Parent Interview day on Friday 27th October.
Remember you can also keep up to date with what is happening in school on Facebook and Twitter.
Useful Links