ParentPay Communications and Newsletters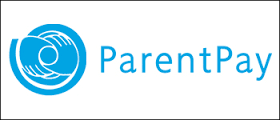 Information and newsletters including our regular 'Wednesday update' and weekly curriculum newsletters for parents/carers in EY, Y1, Y2 and Y3 are sent out directly to parents and carers using our ParentPay mailing system. You can find out more about ParentPay here.
If you would like to receive information electronically please contact the school office for more details. Please do let us know if you change your email address or mobile number!
Twitter and Facebook
We run a Twitter account and a Facebook page which we use to celebrate, and give you an ongoing insight into, life at Lord Deramore's Primary School.
School Website
Exploring this website, you will certainly gain a flavour and feel for the broad, vibrant and child-centred curriculum that we are proud to offer. Families will find lots of useful information in the Parents & Carers section of the website.
Phase Newsletters
These are sent out at the beginning of each term via ParentPay. They contain an overview about what the children will be learning and how parents/carers can support their child's learning as well as information such as PE days, trips and events. The phase letters will also be published on the relevant phase pages.
Tapestry in Phase 1

In Phase 1, we use Tapestry Online Learning Journey to record the children's learning. Families can also log in to their child's online journal; you can read more about this on the Phase 1 page.