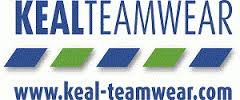 Book bags and uniform with the school logo (sweatshirts, cardigans, fleeces and polo shirts) are available from Keal Teamwear, Walmgate, York. Please ensure that all items are named.
School Uniform List
Royal Blue sweatshirt/fleece/cardigan
White/royal blue polo shirt/blouse/shirt
Grey/navy skirt/pinafore dress
Grey/navy trousers/shorts
Plain black/navy shoes
Blue/white checked dress
PE Kit
Indoor

White T shirt
Plain dark shorts

Outdoor

Warm top (royal blue/navy/black)
Jogging bottoms
Socks
Trainers
Wearing uniform
Maintains students' self-esteem because they do not have to compete in a fashion show every day!
Improves learning through less distraction
Promotes a sense of Team
Increases school spirit and identity
Improves behaviour
Saves families' time and money by purchasing key uniform items through school
Identifies our children outside school on visits/events.