At Lord Deramore's, we think that computers are a fantastic aid to learning. […] The internet opens up wonderful possibilities for finding out about anything that interests us. It is up to all of us to make sure we use it wisely.
Lord Deramore's ICT Policy
Click here to read the Lord Deramore's School E-Safety Policy and our Safeguarding & Child Protection Policy, on our Policies page.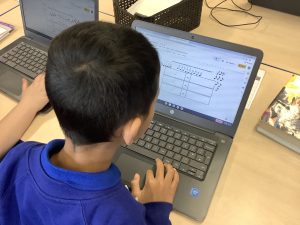 We hope that the following websites will help you to understand ways to support your child and keep them safe while online.
Safeguarding and E-Safety Top Tips for Parents and Carers
Please see below for some 'quick reads' for parents and carers with information about a range of platforms and issues, together with some top tips for helping your family to use the internet safely.