Click here to read the Lord Deramore's School E-Safety Policy and our Safeguarding & Child Protection Policy, on our Policies page.
At Lord Deramore's, we think that computers are a fantastic aid to learning. […] The internet opens up wonderful possibilities for finding out about anything that interests us. It is up to all of us to make sure we use it wisely.
Lord Deramore's ICT Policy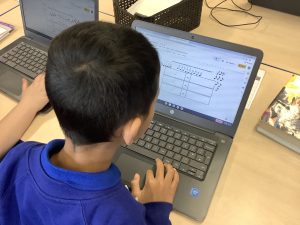 We hope that the following websites will help you to understand ways to support your child and keep them safe while online.
Safeguarding and E-Safety Top Tips for Parents and Carers
We often send an E-safety 'Quick Read' for parents and carers, with information about a range of platforms and issues together with some top tips for helping your family to use the internet safely, in the regular updates sent to families by ParentPay. For your convenience we have also collected these below!
CEOP
CEOP is here to keep children safe from sexual abuse and grooming online.
You can make a report directly to the CEOP Safety Centre by clicking on the Click CEOP button if something has happened online which has made you feel unsafe, scared or worried. This might be from someone you know in real life, or someone you have only ever met online. CEOP take all reports seriously and we will do everything we can to keep you safe.
As well as making a report to the CEOP Safety Centre, the CEOP Education website has information and advice to help you if something has happened to you online.
Are you being bullied?
CEOP are unable to respond to reports about bullying but if you're being bullied and would like to talk to someone in confidence right now you can speak to Childline on 0800 1111 or talk to them online – no worry is too big or too small.