Join the Platinum Jubilee celebrations in Heslington Village on Thursday May 26th with our amazing afternoon of activities the whole family will enjoy!
Our plans for the school's Platinum Jubilee Festival are quickly taking shape! Our celebration festival will be taking place on Thursday 26th May (the last school day before we break up before the May half term holidays). It will take place between 2pm and 7pm. Children can attend in non-uniform on this day.
Following governor approval, school will be officially finishing at 2pm on this day. This has been necessary to give enough time for all of the planned events and performances.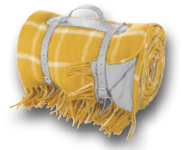 For working families in urgent need of childcare provision on this day, Kids Kabin are arranging some free support from 2-3.15pm followed by their usual chargeable after-school offer. Please notify Kids Kabin directly if this support will be necessary (via kidskabins@gmail.com before Friday 13th May). Fees for after-school care will not be automatically charged for Thursday 26th May as Kids Kabin will presume that most children will not be requiring their services on this day. It is important to note that due to the public and free-flow nature of the festival (and subsequent safeguarding implications), children attending Kids Kabin on this day will not be able to attend the festival whilst attending the club. Therefore, we highly recommend arranging alternative childcare with friends or relatives if necessary – so that children do not miss such a memorable event.