What Parents Need to Know about Sendit
On general principle, any app which allows children to communicate with others anonymously online should be treated with a substantial measure of caution – and Sendit is no exception. For some individuals, the extra layer of security that anonymity provides is an open invitation to post negative and hurtful comments without fear of the consequences.
Indeed, some Scandinavian schools have already gone as far as warning parents about the dangers of children downloading and using Sendit, following a spate of bullying and harassment incidents. As this week's #WakeUpWednesday guide highlights, the cost of subscriptions and the tendency for young people to be drawn into using the app habitually are among Sendit's other potential risks.
Read on to access your free guide and catch up on the latest online safety news…National Online Safety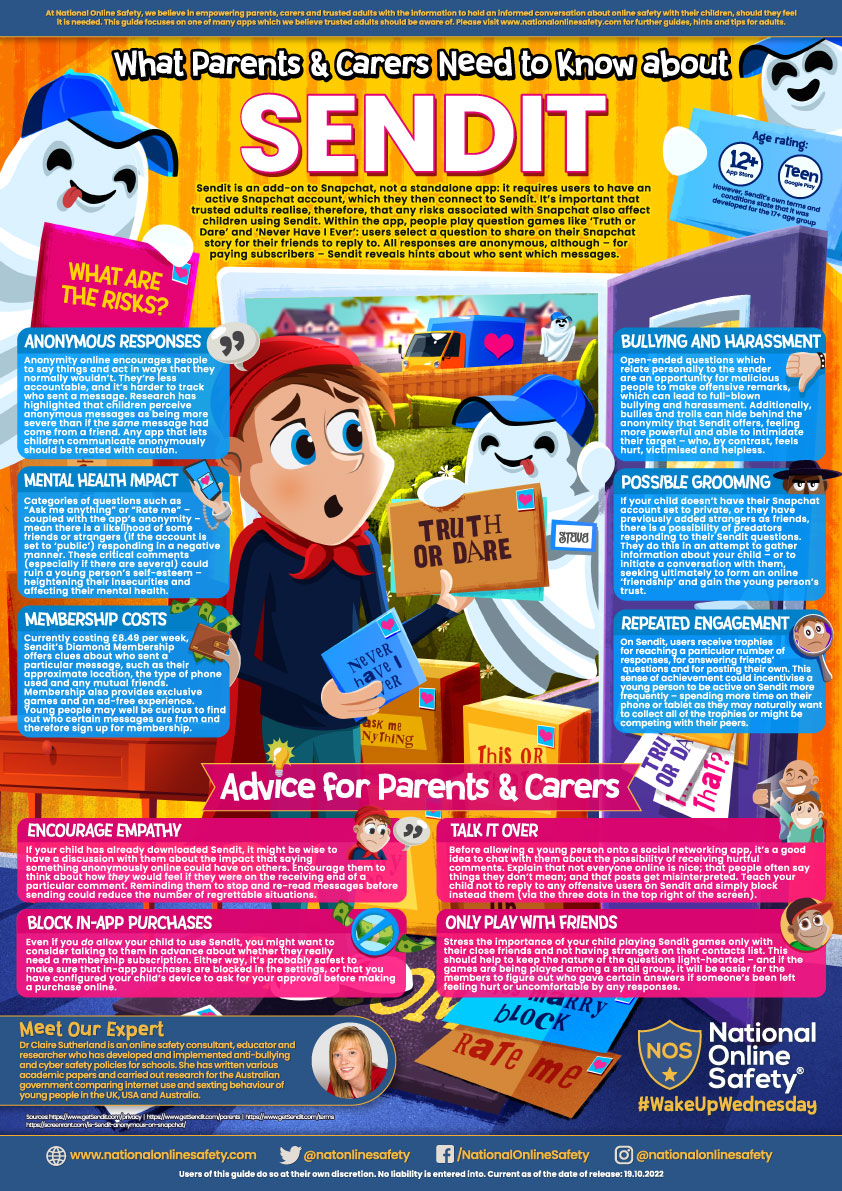 This guide is from National Online Safety